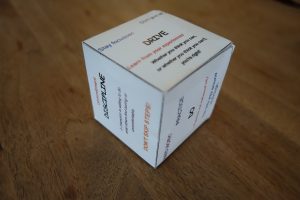 I have a square paper cube with words written on all six sides. It sits on my desk. I made this cube many years ago at a motivational talk given by a world champion archer.
I roll the cube like a die; the word "drive" is on top. Along with this word is "stay focused" and "Don't give up!"
There are moments when I am tempted to give up on my writing. I wonder who will ever read my scrawled out words (besides friends and family members) and the chances of being published (outside of self-publishing) seems like a mirage in the desert.
Previous to joining Ascribe Writers, I had stopped writing for many years. I was distracted with so many other things happening in my life.
  "Distractions" is written on another side of the cube and in small letters below:
"making decisions".
[Read more…]