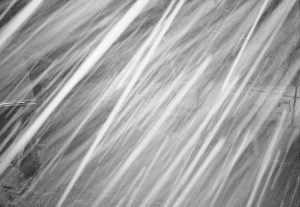 Do you ever feel like you're wandering through a snowstorm in your writing?  You can't quite see your way through your plot and your vision is obscured. Or maybe you're struggling to start writing your story? You have an idea, a vague mass of a story. Like having flour and water but you don't know how to make bread with them. You mix them together and all you get is a sticky, wet lump.
Here are 3 tips to get your story moving:
 1. Character sheets
I have come to love character sheets. Choose any character (skip your main character for now if you're struggling). It doesn't matter how minor this character is in your story. Don't have any characters yet? Take your main character and call them M. Now do a character sheet for M's mom, M's best friend, M's first love, etc. It doesn't matter if these characters don't end up in your story; you're building M's character by circling around her or him.