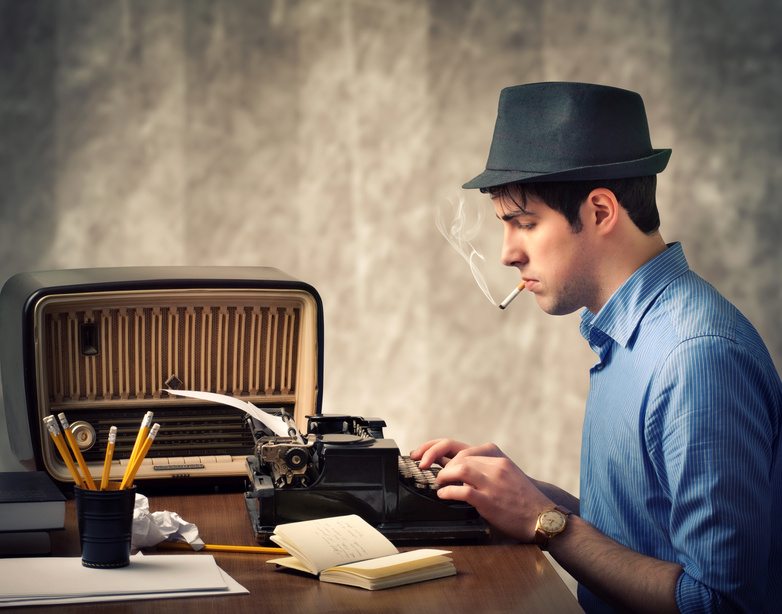 Happy New Year everyone! It's January 2 and by now, you're into your second day of that resolution you made, or you've broken it, either once or several times, or you're still thinking of one, or some.
Resolutions are not for the faint-hearted. You need to summon the willpower to make a resolution stick. It's all about change! Can you change from your before to your after all in one day? It only takes one second to create a pivotal moment in your life, but a whole heap of drive to keep the momentum flowing in the direction you've decided to go in.
Quitting smoking? There will be a last puff, a last exhale, a last stubbing out of the last dirty filthy thing, and then you must look away and towards a new direction, a new way of living that doesn't include cigarettes. Your will to keep looking in this new direction needs to come from somewhere deep inside you. Go ahead. Have your last cigarette, wait until Jan 2, and then you can say stuff like, "…when I was a smoker", or "…when I used to smoke". Because you just don't anymore. How much do you want this new life you've envisioned?
Want to eat better? You're going to have to shop differently, make time to prepare your meals, and sit down while you're eating. Yeah, with a knife and fork. And put your food on a plate for cripes sake! No more eating on the run!
Writing something this year? This month? Was there a publication you saw the other day taking submissions by a DUE DATE? If you have made a resolution like I have this Jan 1, 2017 to write more, complete more, submit more, you will have to change your life into something that looks like – a writer's life?
What does a writer's life look like? Maybe you get up at five in the morning bursting with ideas, your dreams still alive and fresh. Maybe your computer is on a cluttered desk, papers and notes strewn, an old coaster beside your keyboard for a large cup of coffee. And an ashtray. (Wait! You don't smoke anymore!) Or a glass of whisky. Or wine. Hopefully not in the morning but whatever works. Maybe you have a tall bookcase beside you, shelves loaded with how-to-write books, like "the 90-day novel", by Alan Watt, or "Still Writing", by Dani Shapiro, or "The Truth of Memoir", by Kerry Cohen. A cumbersome Roget's Thesaurus is at your fingertips.  Maybe you bundle yourself up in your favourite blanket on the couch in the evenings. Someone has lit the fireplace for you. It's quiet. You write.
You write. Anytime. Anywhere. You do it by hand, or on a laptop. You walk the dog and pull out a recording device. You always have a notepad and pen with you. You excuse yourself from a Christmas dinner with your family to jot something down. You are gone an hour.
You join writers groups, attend workshops, buy books, read books, learn new methods that other writers use to manage the task of writing. But as much as those things are extra, and sometimes necessary, a writer's life looks like a creative one. Whatever you are writing, whether it's technical information or a fantastical story, you as a writer are forming and creating a complete body of work using words.
This year I plan to be more productive in my writing life. After being published in our anthology Beneath The Surface, I feel a new confidence in my writing. I know what it feels like to immerse myself in my work, complete with deadlines and edits, and to see it through to a final product.
This year, I will commit to another project and devote the time it takes to complete it. I will submit to publications that interest me by the required deadline. I might have to stay up all night and write the night before if that's what it takes! I will do something writing related every day, even if I read a book about it. I will complete the manuscript I began three years ago. Isn't it time? I plan to be smokin' hot this year! My days will be full of writing and creating.
And yes, I will quit smoking. In February.
The following two tabs change content below.
Alison Hall
Alison has enjoyed a variety of occupations over the years. From exotic dancing to piano teaching, her experiences provide fertile ground. She has much to write about and has discovered a passion for story-telling. Alison participates in the Muskoka Novel Marathon and was awarded runner-up for the adult fiction category. She's also won two awards for her short stories. While short stories are her forte, she hopes to complete a full length novel someday.
Latest posts by Alison Hall (see all)