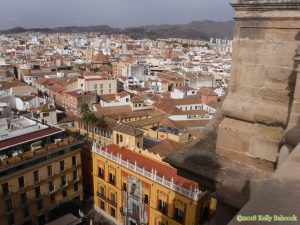 I dare you to be adventurous.
And I don't believe you can't be.
If you're a writer, a fiction writer, and you claim you're not adventurous, you're probably not telling the truth … to yourself.
Being adventurous is a two part thing. The first part is having an imagination. The second part is acting on it.
Being a writer, of course is a completely different thing. Yes, of course you have to have an imagination. But you don't have to act on it, your characters do.
And when they do that, when they act on your imaginings, you live through what they live through as you write about them.
So I have to ask …
Is that really so very different from you being adventurous? I mean, okay, yeah, no one sees you experiencing what happens. But who cares if they do?
Let them look. You're a writer. You're expected to be eccentric. And what's more, you'll probably find that people don't think being adventurous is really all that eccentric.
But why?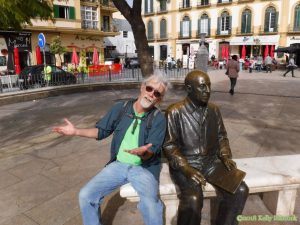 Why be adventurous? What's in it for you? Well, life. Life is in the living, and adventure is certainly a way of living.
You'll learn things. You'll find out things you didn't know before. You'll learn to squeeze the very life itself out of the life you live.
And that's a good thing!
Yes it is. For you it is a great thing.
And I'll tell you something else, you being adventurous is great for other people as well.
????
Who? You're asking me who? Your readers. You see, we're all adventurers at heart. Every one of us wants to see what's over the horizon. Each one of us wishes we could go climb that mountain, live in that exotic place. Every one of us wishes we were adventurers in the real.
And we, as writers, owe it to our readers to write as if we were adventurers. And it's easier to write it if it's true.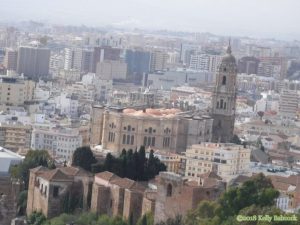 And yes, you don't have to have gone to the moon to write about going to the moon, but it helps if you know that you'd say yes if you got the chance.
And how do you know you'd …
How do you know you'd say yes to such an adventure? Start saying yes to adventures now. When you get the chance to do something a little outside your comfort zone, instead of asking yourself why you shouldn't do it, ask yourself why you should, and then make the effort to realize the benefits that you listed.
And then, make your characters as adventurous as you are. Or teach them to be. Or drag them kicking and screaming on some adventure and let your readers watch you do it.
The following two tabs change content below.
Kelly Babcock is a published blogger, author, freelance journalist and song writer. He is a poet, musician, contractor and contemplator of life and other silly notions. He is commander of a memory research team of one that often goes on days long expeditions into his own memories or ones he makes up. Also, he is a connoisseur of coffee.
Latest posts by Kelly Babcock (see all)