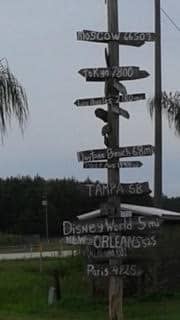 When you're between relationships, it can be hard when you start seeing someone new. You have such strong memories of the other person you were with. Perhaps a feeling of comfort because you KNEW them, really knew them. Whereas the new person is all exciting and shiny, a big mystery you have to discover. But it might not all be pretty, in fact, it probably isn't.
I left those days long ago. Next month, my husband and I will celebrate our 15th wedding anniversary and we're not breaking up. What I am struggling with is starting a new novel and "ending it" with the old novel. I can't commit to the new one because the old one isn't published. So I drift between two stories: writing pitches, queries, synopsis on the old novel, and working up characters, plot and voice on the new one.
And each time I say I'm done with the old novel, nothing else I can work on, something else comes up. And face it, I'm struggling with the new novel. I was innocent and naïve when I started the first novel, happily going along not knowing what I was in for. I started the first novel right before I met my husband, so the breaking up metaphor is more like a divorce.
I knew nothing back when I started. I didn't even know how little I knew, or how long it would all take. To be fair, I got married, had two children, moved to the country, so there often wasn't a lot of writing time to be had. Not to mention the rest of life that got in the way! (A story most writers or artists share, unless you're making a living with your art.)
And now I know too much, but not quite. I have all these rules, all this advice, crammed into my brain. I've read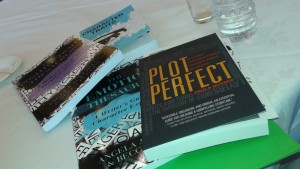 almost every writing book out there, published in English. I've attended workshops, conferences, have had the pleasure of being in four different writing groups, I've had beta readers for my novel and I've done the Humber correspondence course for writers (way at the beginning of this process). That's a lot of lessons learned.
And now to synthesize all that, make it come out of my pen the way it should. That's intimidating, scary. I've done a few first drafts of scenes for my new novel, but one I wrote was so bad I think it scared me away. Nothing happened in the scene, it lay their flat like a two-dimensional cartoon on the floor.
But there's that other novel I'm still trying to get out, which always just needs one more edit. I've put it out there a couple times, but no bites yet. I know the writing life is full of rejections, but there are also few players, so you don't always get second chances. One piece of advice I've heard several times is, if you're not 100% sure it's ready, don't send it out. Well, how can I be 100% if it's not published and no one has taken it on yet?
Back to the new novel. One of the time-consuming parts of writing a novel you can't be in every day, is getting back in, figuring out where you were, what you know about your characters, what the world they live in looks like. I vowed this novel I would try to do some every day, so I could keep that dream alive in my head. I would start in January with the major first-draft write.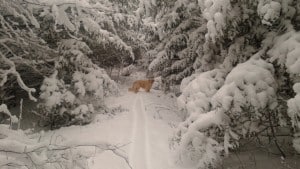 Now it's January 18th and I haven't started that first draft. I'm still playing with character and plot development. And the other novel keeps calling. I've been trying to come up with an elevator pitch, and for a novelist, short is a struggle! (Maybe the elevator gets stuck.)
I go between both books, trying to keep both alive at the same time. The old novel isn't so bad because I'm done editing it. No more, I said, unless someone who really knows something advises me otherwise. On to the new novel!
But doubt creeps in and now I want to give it one more shot with the old novel. I'm making the leap, I'm going for the substantive edit. I'm going to pay someone who's supposed to know, to tell me where my novel needs work, what needs tightening, what else is left to edit. I'm hiring an editor. That all sounds good and I can proceed with the new novel. Except once the editor comes back with ideas for the first novel, I'll need to go back at it. And I'm not sure I'm prepared for that. I'm all excited and pumped to start the new novel, do I really want to delve that deeply back in the old novel, get hitched for a bit longer? But what if I give it one more shot, maybe this is the final touch before I KNOW it's ready to go.
Breaking up is hard to do.
The following two tabs change content below.
Diane Ferguson
Diane is an accountant by day, an amateur astronomer by night, and a writer by morning. Having just completed her first novel, she'€™s come to embody the maxim, writing IS editing. Diane and her husband are raising two girls in the wilds of Grey County and are home to 2 dogs and 5 cats, at last count. She'€™s also been involved with the Words Aloud Spoken Word and Storytelling Festival for the past 10 years. (www.wordsaloud.ca).
Latest posts by Diane Ferguson (see all)