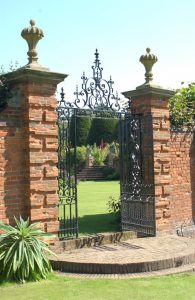 "Nothing happens in my life worth writing about." "I can't write." "I don't have an imagination."These are excuses I hear all too often.
And the painful thing of it is that it shows, not that people don't lead exciting lives, but that people don't write because they don't know how this works.
And I, poor excuse for a teacher that I am, intend to set this wrong to rights.
Write what you don't know!
The beauty of writing fiction is that you get to make it up. And while you've heard people tell you a thousand times to write what you know, the truth is that you should really just know what you write.
And that's completely different, because you don't have to know it when you start writing it. That's what research is for.
Writing isn't just learned behaviour
Writing is the behaviour of learning. It's a course of life long learning.
So go ahead and write about polar exploration, harvesting saffron in Eurasia, or how difficult it is trying to maintain a lush orange lawn on your vacation planet, learn all about what the subtle nuances are and extrapolate from them.
And don't forget your mind
You have this amazing resource that no one else has, it's your imagination. And like the other muscles in your body (and that's what it is, a muscle), it needs exercise to be in peak condition.
So let it loose and write down the things it comes up with.
Blatant sales pitch
And yes, sure, you need to be able to sell what you've written, but that comes with exercise as well.
The more you practice convincing yourself that what you say happened actually happened, the easier it is to write fiction that holds water.
Oh, the freedom …
Realizing that you can write whatever you want to write is very liberating stuff. Write the things that you feel should have happened last week, or the things you'd like to see as reality next week or year or century.
And when you become aware that your wildest dreams are just words away, and when you immerse yourself in chronicling them for others, that's when you become a writer.
But if you spend your creative abilities in the arduous task of coming up with reasons and excuses for why you don't write, then you're right, you're not a writer.
Not yet …
But if you did come up with an excuse or two, let me just help you get past those.
You imagined those sorry excuses all on your own. You did that, you basically conceptualized a bit of fiction. Now the next step is to imagine someone else is the person to whom those excuses apply … and write about that person and how they got passed that prison of limiting thought.
And you can do that, you have the freedom to. I grant it. You are liberated.
The following two tabs change content below.
Kelly Babcock is a published blogger, author, freelance journalist and song writer. He is a poet, musician, contractor and contemplator of life and other silly notions. He is commander of a memory research team of one that often goes on days long expeditions into his own memories or ones he makes up. Also, he is a connoisseur of coffee.
Latest posts by Kelly Babcock (see all)