I recently finished a great book featuring a character I just love. The writer of this character has made a lot of money from a successful series of books centred around this one persona. After discussing it with some friends, I realized one of the things that made the story so readable was that the protagonist was believable. And what made her believable?
She wasn't perfect.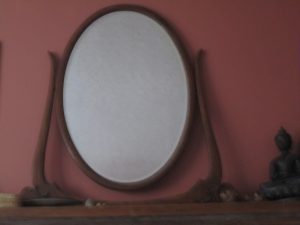 If you think about it, I bet your favourite characters from books aren't perfect, either. And these imperfections revealed in enduring characters are also what make them so interesting! This gave me an idea for something to try regarding my own characters.
You may be familiar with the novel On the Road, by Jack Kerouac. It's based on the travels of Kerouac and his friends across the United States. The characters are eccentric to say the least, and not all of them are that likeable – in fact, few are. But they are fascinating! Kerouac related events that had really happened. He fashioned a book of fiction from reality – possibly exaggerating (but not entirely!) some of the more over the top behaviours.
This is what makes the book so riveting– those characters have true voices – lazy, bad-tempered, impulsive, scathing, thieving.
But never boring.
Fans of Star Trek TOS will recall the time Kirk went through the transporter and was split in two – and how the good Kirk was weak and indecisive. We all need a bit of darkness to sharpen the light.
Characters who make you turn the page, – whether the writer places them in a setting of sheer fantasy or recording a road trip, – those, I think, are what drive a story, make readers compelled to keep reading, to journey along with this flawed entity.
Thinking about flawed characters (real and made up) got me thinking about how I might try to create more interesting people to populate the pages of my own stories. So I drew up two columns on a piece of paper, and headed them " Evil Plans" and "Good Deeds".
Then I went down each column and put down character traits, desirable and not. I included words such as "artistic", "passionate", "curious", "stubborn", "vengeful", and "hot-tempered".
Right away you can see how these words conjure up an image. The "bad" traits colour the portrait just as much as the "good" ones. These are the aspects that create a whole new perspective on the character.
I invite you to try the experience of mixing up a palette of gloriously imperfect human traits to create your own unique, compelling, flawed, – and fine – colourful characters.
The following two tabs change content below.
Andrée Levie-Warrilow
Andrée loves the English language. It all began one dark and stormy night at the university student newspaper office: she went in to volunteer as a proof-reader, and ended up a book and theatrical reviewer. She has ranged between being a poetry judge and working full time as an editor for Insight on Collectables, writing articles on antiques and collectables and interviewing featured artists. She has derived great joy in passing on her love of the language as an ESL tutor, and is a published poet and freelance journalist. Last, but not least, Andrée enjoys the meetings with her friends and fellow writers of Ascribe, where she gets information - and inspiration - on the arcane mysteries of writing novels. She's working on her second one now.
Latest posts by Andrée Levie-Warrilow (see all)