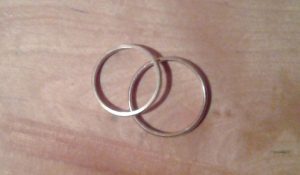 I'm not sure where, but I've heard this before: A poem is an affair, a short-story is a relationship and a novel is a marriage. I couldn't agree more. I'm always amazed so many people write novels considering the time and commitment it takes. And even when we think one novel is done and we're ready to move on to the next, we may still be revisiting the old novel, working on other projects all while we try and get something going on the new novel.
I've been "between" novels for a couple years now. That doesn't mean I'm not writing, just that I'm not firmly planted in one project or another. Not to mention things come up, other things to be written. I tried my hand at a non-fiction essay, something I hadn't done in a number of years. I wrote small "story-starters" for the Ontario Writers' Conference, I wrote blogs, and I wrote letters, lots of them.
I've been putting my first novel out into the world with a little trepidation. I even had an agent request a "full-manuscript" but they ultimately turned it down. I haven't had any bites since. But I've edited the novel so many times, I decided that the next time was only going to be on the advice of a professional. Having a bit of a financial windfall, I decided to hire a substantive editor. I looked at other options first: doing a writer's retreat in Italy, taking a course at university, going to a writer's conference. While these all would've been valuable experiences, for the money and what I needed, the substantive edit won out. It was the only way I was going to get complete focus on my novel. Sure, there wasn't going to be any great pasta to go with it, but that trip was just a little too decadent when I'd have to leave my family behind. Another time, I hope.
Even having made the decision to do a substantive edit, it would still take some time to make it happen. I spoke with one potential editor who knew her stuff, but I then worried we might not be the right genre match. Meanwhile, a local political situation blew up in our area that started to take over for me. I wrote many letters addressing this situation and we've recently joined political forces across Ontario and taken it to the provincial level.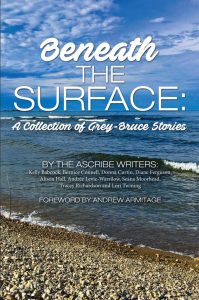 In the midst of this, our writers' group decided to take on a short-story project. I've always struggled with the short-story, both in form and with ideas, preferring the longer form of the novel. But I was swept up with the group's idea and thought I'd try my best. I took characters from my next novel and worked with them. I'm excited to say our anthology of short-stories will be launched this December 2nd at the Ginger Press in Owen Sound. It was a great experience as four members of our group were editors for the rest of us. It certainly sped up the process of writing and editing by have four different people guide you along the way.
I've been in critique groups before, but our current group doesn't critique. This suited me fine as I didn't really have material to critique. I had been busy coming up with plot ideas, getting to know my characters, thinking about place and time. I had a rough sketch of a novel plus some poorly written scenes. But I was starting to struggle with getting this novel going.
So I decided to take up the NaNoWriMo challenge. 50,000 words in one month. I knew I wasn't going to hit the mark as November is an incredibly busy month for me. I've never done this challenge before, but I had the ground work laid down for a novel so I decided to use this month to kick my butt and put some words on the blank page. I'm happy to say that it's Nov. 23rd and I have 8000 new words down. A far cry from 50,000, but I'm on my way to my new project.
It had been a while since I'd done the first draft of a novel. I had to get past this feeling that it had to be right the first time. I told myself, just write, you know the editing will follow, this is the idea draft. And I did and the ideas kept coming and when they stopped, I went for a walk and thought of more ideas. I hope to take this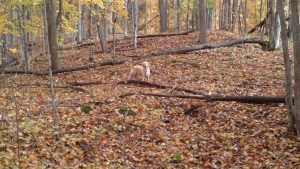 challenge forward into December to continue to push through this first draft.
And I finally picked a substantive editor. She will be reviewing my first novel in the month of December, giving me comments at the end of this month. As excited as I was, I then got nervous. OMG someone was going to read my novel, someone published who I respect, was going to read my novel. She promises to be kind.
By the end of the year, I should have lots of material to work with. Lots of new words down on my second novel and lots of constructive criticism on my first novel, not to mention our group's anthology of short-stories to promote. Being in the midst of all these projects is different for me. At the moment, I feel I have a bit of momentum going so I'm going to ride this wave as long as I can. I know the journey is long with many ups, downs, twists and turns. But I'm committed now.
The following two tabs change content below.
Diane Ferguson
Diane is an accountant by day, an amateur astronomer by night, and a writer by morning. Having just completed her first novel, she'€™s come to embody the maxim, writing IS editing. Diane and her husband are raising two girls in the wilds of Grey County and are home to 2 dogs and 5 cats, at last count. She'€™s also been involved with the Words Aloud Spoken Word and Storytelling Festival for the past 10 years. (www.wordsaloud.ca).
Latest posts by Diane Ferguson (see all)