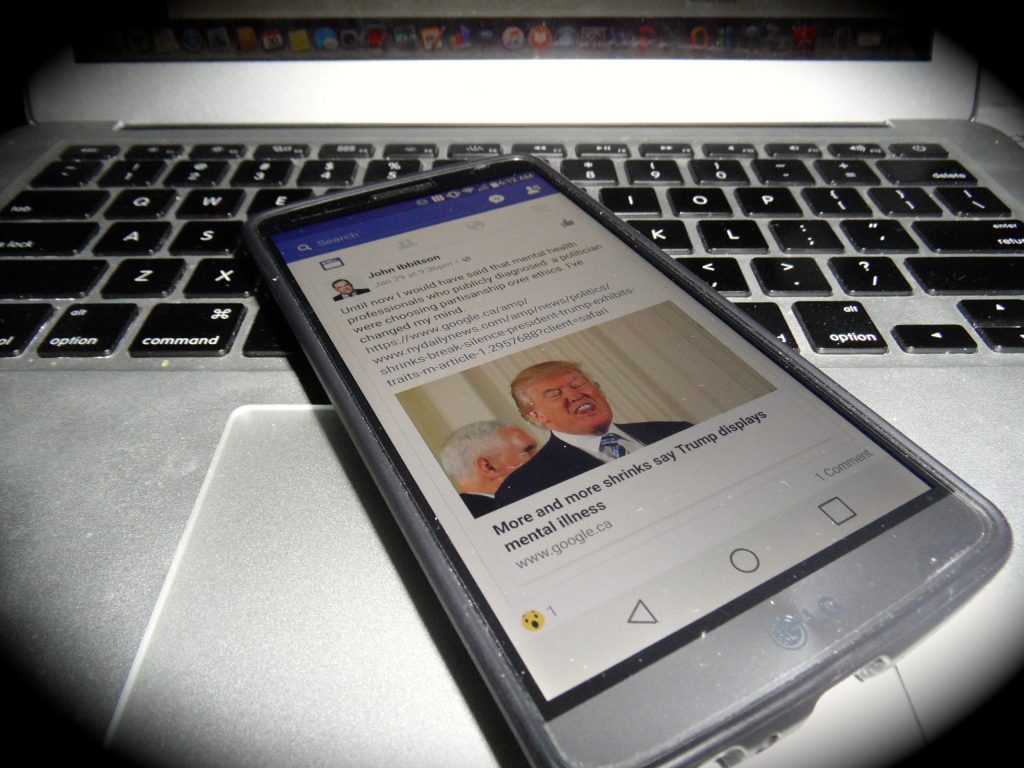 This past week I've procrastinated with my writing deadlines more than any other week over the past couple of years, even though I have multiple deadlines for stories and contests in the very near future. I've also noticed that I am checking the news more often than I need to. I've NEVER EVER been much of a "need-to-know-news-immediately" kind of person, but I am NOW.
Why? What has happened in the past week or so that has changed everything?
Well, the easy answer is politics have invaded my headspace!
I hate discussing politics. It causes more arguments than religion and finances combined, so I avoid it most of the time.
Although, over the past 11 days, I have been watching history in the making, and some may even say it is history repeating itself. This scares me. On Friday, January 20th, 2017 Barack Obama finished his eighth-year of being the 44th POTUS (President of the United States) and Donald J. Trump stepped in to become the 45th POTUS at the very publicized Presidential Inauguration at the United States Capital, Washington, D.C… AND, yes, I was watching this on social media… and no, the crowds were not as big as Obama's crowds from 2009 and 2013 (but my opinion doesn't count). Anyway, the newly elected president shouldn't bother me as much as it does, because I am Canadian, not American.
But guess what?
It bothers me. It is not the fact that Donald J. Trump is the oldest and wealthiest person ever to be named POTUS. It is not the fact that he holds no prior military or governmental service experience. It is not the fact that he seems to hate women and immigrants and many, many other things. It is more of a personal reason for me. Basically, the guy is ruining my sacred writing life.
I'm spending countless hours and hours, jumping from one website to the next to read what the new President has said or done now, and how the world is reacting to it. People all over the world are becoming anxious and emotions are flying in every direction. There are protests, marches and demonstrations. There are arrests being made and detainment of refugees. There is a ban on certain countries for people entering into the USA. There are demands for Border Patrol to check everyone's personal Facebook pages for their political beliefs before they are allowed into the USA. There are heated arguments about "Fake News" and "Alternative Facts". There are design plans in the works for a new wall between USA and Mexico (and who will actually pay for this 3,141 km/1,951 mile long monstrosity)… and there are rumors of a wall being needed between Canada and the USA too, as it is known as the longest unprotected international border in the world between two countries (8,893 km/5,525 miles). All of this news makes me sad, depressed and disgusted.
Instant social media communication has definitely changed all of our lives with how fast we are receiving the news and how we are all interacting and engaging with one another, and the world around us after we receive this news… and honestly, I'm not sure if this is a good thing or not. Instant news via Twitter keeps me glued to my phone, just waiting for the next announcement to arrive. This is quite time-consuming for a writer who has limited spare time to write.
Friends (both Canadian and American) are littering my social media accounts with their opinions and comments every minute of the day. I feel the anxiety building in my chest. I'm becoming depressed more and more each minute and I can't really do anything about it. I can't write anything, whether it fiction or nonfiction. My brain is buried in politics and I'm wondering about all the possible scenarios that will develop because of what everyone is calling the world's demise. Seriously, I know there is nothing I can do personally about this political situation bubbling into a rapid boil, making me feel queasy.
Or can I?
This weekend, my family had a small intervention with me by taking away my phone. Yes, I know I am an adult, but they felt this was in my best interest. I am allowed one hour of "Trump Time" per day (if I choose to use it), which includes checking all my social media accounts. That's it. The rest has to be divided between work, chores, family time and writing time. I'm considering this as a time-out to help me cope with all the things I really can't change. I'm not even allowed to discuss what DJT has said or done now. No one else in the house seems to care about politics, because it is the NHL and NFL All-Star break, so politics are banned from the house. They talk about hockey and football… and that's all.
So, I've decided I need to stop worrying about politics and concentrate on other things. I need to keep writing stories that may or may not make a difference to anyone else but me, as I too will be making history with every single thing I write down or type into my laptop. I need to keep on marching ahead towards my own personal goals instead of wallowing about in a big puddle of worry, getting me nowhere at all. I need to write stories full of uplifting words, creating the ultimate escape from this Trump-infested world. And, maybe, just maybe, I'll let you read some of these stories, between YOUR many wasted hours of reading the latest news updates on social media. It's too depressing (Trump news, not my stories). 😉
News trumped my writing life for 11 days… but, now I'm back writing, and only slightly behind schedule.
The following two tabs change content below.
Lori Twining writes both fiction and nonfiction, with her stories winning awards in literary competition and appearing in several anthologies. She's an active member of many writing groups: International Thriller Writers, Crime Writers of Canada, Romance Writers of America, Toronto Romance Writers, Writers' Community of Simcoe County and Ascribe Writers. She's a lover of books, sports and bird watching, and a hater of slithering reptiles and beady-eyed rodents. www.lvtwriter.com; Twitter @Lori_Twining.
Latest posts by Lori Twining (see all)