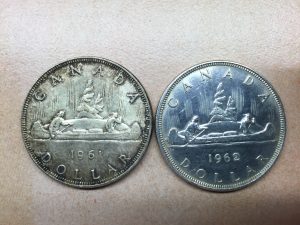 I decided to hire an editor for my story, The White Witch. This is my book I've been obsessed with writing and rewriting for many years. I've had friends read earlier drafts giving me wonderful feedback and comments. I've done many, many edits. I felt I had arrived at a destination where the story was done but not complete; kind of like finishing a dinner but wanting to stick around for dessert and coffee. And I wanted a professional.
After all, I have devoted thousands of hours to this book. It deserved the best.
I did my research. How to hire an editor? I first had to decide what kind of editing I wanted. Did I want a broad view such as a manuscript evaluation to provide comments on story structure, character development, pacing, consistent POV, dialogue and description? Or a line by line substantive edit to help fix my grammar and sentence structure? Sometimes there's a combination of the two or a third option of a final copy edit.
I decided upon a manuscript evaluation rationalizing that if there were major story structure flaws or characters to fix, I might end up re-writing several scenes so no point in nitpicking my verb tenses (yet).
Next step was to find the perfect editor.
Very tricky because hiring an editor costs money so you want to get good value for the services and there are lots of editors out there. I decided to make a list of the qualifications that I was looking for.
Here is my list:
(a) had to be within a reasonable cost; after looking at many websites, I began to get an sense of what the range of the cost for editing a 100,000 word manuscript. Some editors charge a rate per word or standard page; others a flat rate fee for a maximum number of pages / words. I figured out what the range for my novel might be and used that as a guide;
(b) had to belong to a professional editing association (this was to weed out any potential scams since I was searching online);
(c ) Had to have some professional background in the editing business;
(d) Had to have some indication that they loved my genre of writing, in this case, a fantasy book. This had to be something more than a listing on their website that they were offering to edit the genre of my book. I want to get a sense that the person would be passionate and knowledgeable about the world of fantasy;
(e) Had to find some independent recommendation apart from the editor's own website. In my case, I found an editor who was recommended on another, independent site;
(f) Had to be available within the next 6 months. Yes, some editors had a wait list of over 1 year;
(g) Had to have some indication that the person would be professional. I used the website to get a sense of this and also in my email communication. Did the editor provide clear direction on what I might expect and time lines for completion?
(H) Finally, I needed a gut feeling that this would be the right editor for my book and myself.
Once I had my guidelines, I started my online research and made a short list and it was surprising how many editors I crossed off while I searched, keeping to my criteria. It helped avoid being sucked into fancy websites. When I found my editor, I felt good and confident about her. I hadn't randomly picked someone or taken the first name offered; the editor I chose met all of my criteria above. When I emailed her, she provided me details on what I would receive back from her and time lines for completion. When I decided to work with her, she sent me short contract so we were both clear on our expectations. Her professionalism gave me confidence that my book would be in good hands.
Before sending it off, I decided to print off the entire manuscript. I hadn't done this in awhile, editing instead on the screen. It was valuable to give myself time to read it through – from beginning to end – and then, of course, to make more changes to it.
After sending it off, I had weeks of self doubt. Maybe I wasn't really ready for someone outside my friends and family to read my book. This is the first time I had someone read this story that didn't know me. Although I doubted the editor would be horrible and tell me to stick to photo-shop on the computer, it could come back lukewarm. Such as, "this a good first attempt" or "maybe you should consider taking a writing course."
Right on schedule, I received my 20 single spaced pages of written evaluation. The editor provided substantial comments arranged by subtopics, such as opening hook, story structure, pacing, POV, description, climax, etc. There was a section devoted to characters. She provided her impressions of each of the main characters so that I could see if I had manipulated a reader correctly and pointing out anything that could be improved in my character development or description. I really liked this format as it allowed me to celebrate my strengths and showed me where I needed to fix things. She provided me with excellent critical and clear direction on what things need to be fixed, polished or changed, but also told me all the things she loved about the book too and that this book needs to get out for the world. It was a huge boost to my confidence. It's definately worth paying for dessert.
The following two tabs change content below.
Seana Moorhead
Seana Moorhead is an aspiring writer and is working on completing her first fantasy novel. She moved to Grey County in 2002, having a passion for outdoor adventures, including kayaking and wilderness camping. Suffering from a book addiction, she will read almost anything that will grab her attention, lead her into another world or teach her something new. Seana lives in a bush lot near Owen Sound, Ontario with her partner and three dogs.
Latest posts by Seana Moorhead (see all)