By Tracey Richardson 
This summer has been hard on my nerves. And I don't think I'm alone.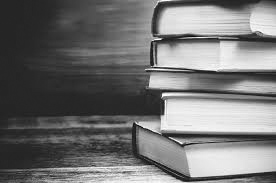 Global tragedies have abounded, starting with the shooting deaths of 49 people at a gay club in Orlando in June. In early July, five Dallas police officers were assassinated by a gunman who wanted to avenge a couple of high profile police shootings of black men in the United States. A week after that, it was the vehicular rampage in Nice, France, that killed almost 100 people. On the immediate heels of that tragedy came a bloody coup d'etat attempt in Turkey.
More than at any time I can remember in the last few years, I've found myself reaching for a novel as news of these compounding tragedies blasted me week after week, chipping away at my emotional equilibrium. In a novel, I can tune out the worries for the future, the stress of current events, by losing myself in the story the author has crafted.
When I enter the world of fiction, whether it's reading it or writing it, I can forget about how many innocent people have died this day or this week. I can ignore the insanity of the American presidential election. I can tune out the incendiary debate about guns, about racism, about terrorists (abroad and at home), about the vulnerable and volatile economy (both at home and abroad). And I can stop worrying about the upcoming Olympic Games and how on earth that feat might possibly be pulled off without some major catastrophe (I'll be shocked if everything goes smoothly).
Reading fiction can do nothing but good things to your body. Studies over the past decade have shown that reading novels increases your ability to empathize, increases your knowledge, memory and mental acuity, and may even stave off Alzheimer's.
But more than that, reading fiction reduces stress. By a lot.
A 2009 study out of the University of Sussex found that reading can reduce stress by up to 68%. And it works better and faster than other methods to calm frazzled nerves such as listening to music, going for a walk or settling down with a cup of tea, research found.
Psychologists believe this is because the human mind has to concentrate on reading and the distraction of being taken into a literary world eases the tensions in muscles and the heart.
"Losing yourself in a book is the ultimate relaxation," said cognition neuropsychologist Dr. David Lewis in an interview with The Telegraph.
"This is particularly poignant in uncertain economic times when we are all craving a certain amount of escapism.
"This is more than merely a distraction but an active engaging of the imagination as the words on the printed page stimulate your creativity and cause you to enter what is essentially an altered state of consciousness."
So when world events become too tough to bear, as they seem to with increasing frequency lately, I will be found with my nose in a book. It's not that I'm burying my head in the sand and convincing myself that everything is fine. Rather, reading a book is my deep breath, my pound of chocolate, by bucket of wine, my happy and healthy escape.
The following two tabs change content below.
Tracey Richardson has had several novels published by Bella Books, two of which were Lambda Literary Awards finalists. Semi-retired now from a long-time journalism career, Tracey spends as much time writing and reading as her two demanding chocolate Labrador retrievers will allow. She also enjoys playing hockey, golf, and occasionally teaches fiction writing. History, politics and time travel are among her more exotic reading material. www.traceyrichardson.net; Twitter @trich7117.
Latest posts by Tracey Richardson (see all)