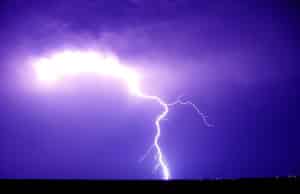 The story of our lives doesn't come to us in a lightning bolt of realization, but unfolds slowly before us, inch-by-inch, mile-by-mile, day by day. We are creating our futures today but we can only see so far on the road ahead. Sometimes we have great clarity and can see for miles. Other times, we are in a fog and can barely see past the next signpost. Or the unexpected happens, a racoon darting out in the road. We can swerve and miss it, we can hit it, or we can swerve and hit an oncoming car. This moment may, or may not, change our lives. Times of crisis, when there is a seismic shift in the landscape of our lives, is when it is most difficult to see the road ahead, when the path is most obscured. Like driving at night in a snow-storm in Grey County, you're going inch-by-inch.
I'm on to my second novel and torn between plotting and playing. I admit, I'm a planner, an outliner. I even use spreadsheets. I like to see the big picture and I hate driving blind. (Ask my friends who hardly see me in the winter.) As usual, I'm reading a great book on this very topic, Plot Perfect by Paula Munier. The front caption states, "building unforgettable stories scene by scene". Reading this has me swinging towards the action plan. And it's my nature, the path of least resistance for me. I live mostly in my logical brain. It's good for fixing things, but I like to avoid problems in the first place. I'd rather get it right the first time.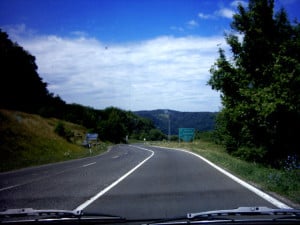 So I'm giving it time. Asking myself lots of questions: Why does that happen? What is he like? What's his purpose in the story? How will that work? Some answers come quickly, but some don't. Sometimes I have to let the answers percolate up from some nether region.
In fact, I'm working on two stories: One is my novel, the other is the beginning of my own story. I've been looking for my birth mother. And that story isn't coming finely-formed either. I was in my late forties before they opened up the records so that I even had a name to work with. I received my name 2.5 years ago. It was a November evening with that early darkness. I was at my desk when my husband brought me the envelope. I opened it and cried immediately, surprised by my own emotion.
I had my name, her name, her birthdate and a place of birth. But not much else, except the internet and ancestry.ca. But let me tell you, it's hard to find someone who's most likely gotten married and changed her name and is still living. Ancestry.ca is about the past, not the present. Through both searches, I was able to narrow down to a possibility of five different sets of grandparents.
I had been advised not to contact anyone in the family, only my birth mother. Otherwise, I might scare her off right from the start. So asking random relatives where she might be was out of the question. Only if I was a good liar could I do that and still, if she heard, she might suspect.
Right after receiving my name, I wrote to the Children's Aid Society to get my non-identifying information, my social history. How much I would receive depended on the diligence of the social worker and the openness of my birth mother. (You can imagine how Pandora's box comes to mind.)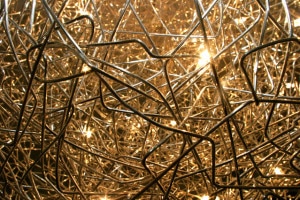 I waited 2.5 years for that file. I poked around, did some research at the library, but not much luck. Until the mail arrived a few weeks ago, carrying my package, carrying more clues. I read the whole document from back to front. Thank heavens my kids were away at camp so I could have that kind of undisturbed time. It gave me two more clues to work with and that was all I needed. That night I located my birth mother. I had her address and phone number. I haven't made contact yet. That will be next steps, but patience and restraint are still involved. I may still scare her away and have a door slammed in my face if my approach is not right.
Working on both stories has made me realize that stories have their own time and not necessarily on our schedule. Our job as writers is to lay the groundwork by asking questions, building character, imagining scenes. But we have to also let go, let the dream happen, let events take their course. Sometimes we can see the whole story, sometimes just the next chapter. When in doubt, let it go, wait for the right answer. It will come, when it's ready, when you're ready and perhaps when it's least expected.
The following two tabs change content below.
Diane Ferguson
Diane is an accountant by day, an amateur astronomer by night, and a writer by morning. Having just completed her first novel, she'€™s come to embody the maxim, writing IS editing. Diane and her husband are raising two girls in the wilds of Grey County and are home to 2 dogs and 5 cats, at last count. She'€™s also been involved with the Words Aloud Spoken Word and Storytelling Festival for the past 10 years. (www.wordsaloud.ca).
Latest posts by Diane Ferguson (see all)