Did you see it? Have you felt it?
This weeks blog is brought to you by a complete block of the brain. Kind of like the recent planetary event the whole of North America was pumped up about. Mind you, the eclipse was more of a celebration in the U.S. where one could witness a complete cover of the sun by the moon. Sales of eclipse sunglasses skyrocketed and souvenir eclipse t-shirts flew out of Amazon warehouses.
I was at work when it happened here in Ontario, Canada. The sky grew a smidgen darker, not the kind you notice at dusk, but a different kind. Felt like an impending doom kind of dark. But since it wasn't a total eclipse, the sun still managed to shine when the clouds moved away. This is how my writing activity has been this summer. Nothing, then a little glimmer of something, then nothing.
I submitted a short story to a U.K. publication earlier this summer, but was rejected. I completed my final edits on a short story that has been accepted by a publisher and will be part of a romance anthology that comes out in November. That is very exciting! I also began journaling every morning. Three pages of stream-of-consciousness writing. So far, the activity has only demonstrated that my thoughts are everywhere. From the dream I had the night before, to what I was struggling with emotionally, to descriptions of my surroundings.
How this kind of journaling is affecting me will be updated later. Apparently it's supposed to unblock a writer. According to Julia Cameron and her "Morning Pages", it helps release thoughts and get them down on paper (yes, I'm using a pen and notebook), boosts the ability to let creativity flow, and exercises creative "muscles". This is why I'm doing it.
It also helps document emotional struggles so you can make better sense of troubling events and feelings. I have experienced this kind of relief through journaling before. Writing things down also relieves stress, boosts immune function, and manages hypothetical overthinking. You sleep better too. There is so much value to this exercise.
I anticipate filling notebook after notebook with journaling pages. I have old notebooks that document a kind of outpour, and when I read through them I discover interesting things. My state of mind at the time, how jolted or eloquent I was in writing ideas or thoughts down, how repetitive I was, how circular my thinking was. I could be a character in one of my stories or the novel I'm working on! The character that is the emotionally wrecked one, the deep thinker, the idealist.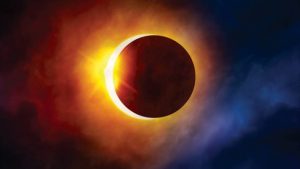 I do hope your writing activity has been more productive than mine. When September comes and school begins again, it always seems like a fresh new year whether you're a student or not. Maybe that's because of all those years of routine we had when we were young. Summer is sadly over, but the sun will come out for us still. It has for millions and millions of years.
May the darkness pass, and your writing shine again.
The following two tabs change content below.
Alison Hall
Alison has enjoyed a variety of occupations over the years. From exotic dancing to piano teaching, her experiences provide fertile ground. She has much to write about and has discovered a passion for story-telling. Alison participates in the Muskoka Novel Marathon and was awarded runner-up for the adult fiction category. She's also won two awards for her short stories. While short stories are her forte, she hopes to complete a full length novel someday.
Latest posts by Alison Hall (see all)