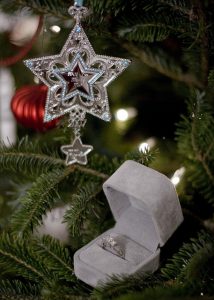 I'm a pushover for stories revolving around weddings, funerals, birthdays and holidays. Everyone has experiences of these relatable events.
Life events can make the most of storytelling by giving us a recognizable backdrop along with the unique twists and turns of each story. This is what intrigues me; the combination of the familiar and somewhat predictable components and the inevitable unfolding surprises. There are endless possibilities of tears, laughter, intrigue and celebration, possibly all happening on the same occasion. Not to mention the fun of getting to know characters as mundane or bizarre as you can imagine.
Are such events simply organized drama?  
Life events bring together casts of characters for a common purpose but each character possesses their own secrets, diverse backgrounds and possible ulterior motives. What keeps me turning pages is anticipating the unveiling of family dynamics or revelations of discord and harmony among friends and strangers. And wondering what chaos and mayhem will unravel the best laid plans. In other words, they provide the makings of a good story and I have a vested interest in the outcomes, in part, because I'm reminded of my own life event moments, however varied they may be.
'Tis the season…                             
Christmas is my favourite holiday. Like clockwork, at this time of year some kind of festive endorphins kick in and I get downright euphoric, anticipating everything the season will bring. I never get tired of the seasonal music playing everywhere and Christmas-themed books top my reading list. The overly sentimental and sappy made-for-television movies that I find intolerable the rest of the year, I'm inexplicably drawn to when they involve holiday settings. A blissful mindset seems to take over my world and all negativity, impatience and the like simply vanish.
Could this mindset serve as inspiration?
Why not? It could be the perfect time to nudge the creative instincts and get to work on my own unique version of a story set at Christmas. Now, to make it stand out!
Will it have a simple, elaborate or exotic setting? What would Christmas look like in Peru? Maybe it should be a wicked tale of disaster or corruption with malicious characters engaged in something unforgiveable. That may be difficult to pull off while keeping good tidings of the season in the forefront.
A romantic mystery with a big dose of humour may be more my style, with unpredictable surprises on the way to resolution.
And given that it's a Christmas story, the tiniest traces of sentimentality may sneak in and in all probability there will be a happy ending.
The following two tabs change content below.
Bernice Connell
Verging on retirement from paid work, Bernice is excited to be getting to the work and fun of writing. She's thrilled to be relocated in southern Ontario after 35 years in the northwestern part of the province. Being a writer of short stories is her goal.
Latest posts by Bernice Connell (see all)