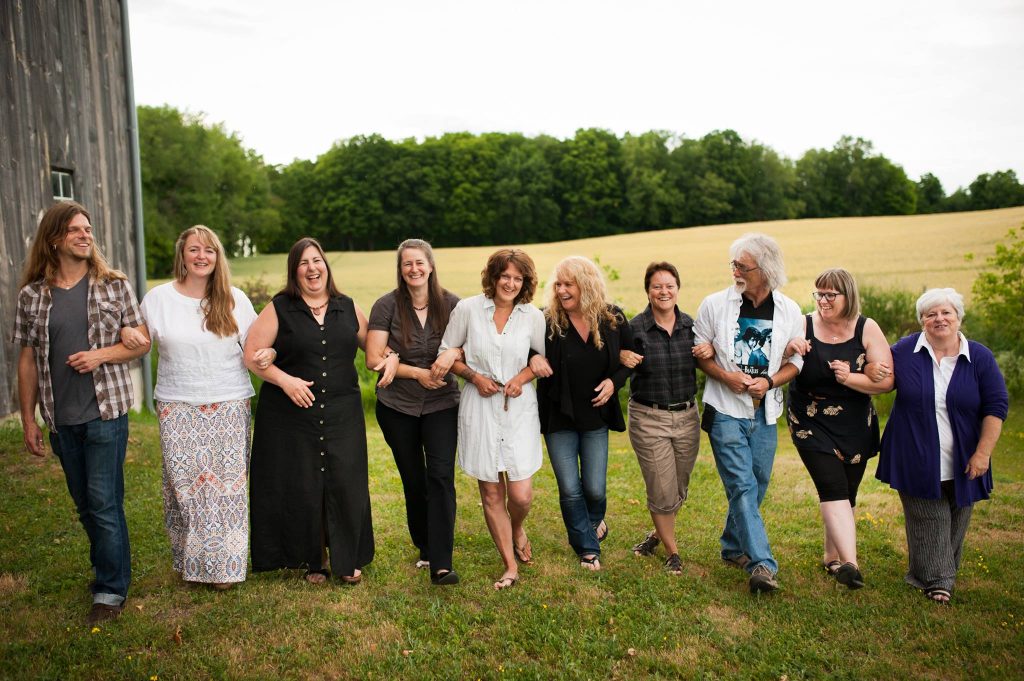 The immense benefits of a writing group are not always obvious from the beginning of an adventure. You may have mixed feelings as you sign up for a writing course or attend a conference or sit in on a writer's group meeting as an observer, but I can tell you, there will be benefits you could never have imagined.
There is nothing more powerful to aid you in attaining a personal goal, than telling someone, so why not tell ten people? When you put your passion out there and declare it to a group of likeminded individuals, it somehow morphs into their aspiration as well. You attend your writer's group meeting, hoping to melt into the back ground, because you were supposed to bring your freshly written synopsis, but your kids got the flu and you got suckered into binge watching a dramatic Netflix series with your husband. (Hey, don't be too hard on yourself there. Call it research into character development, because the writers of that series are so amazing you can't stop watching and you cry every time they kill someone off. So there must be something to learn there.) You are in the corner at your meeting, looking down at your computer, avoiding eye contact when the perky one across the room looks directly at you and offers, "What about yours? I can't wait to hear it!"
You can't help cringing inside and thinking to yourself, who gave her the perky pill? I bet she's already written a synopsis for every project on her shelf. Now you are motivated and next week you will have a synopsis that is query letter ready.
Having a group of similar minded souls is also good for your identity. If you didn't have them, you might think you were a little crazy. Normal people chew on bubble gum. But, as a writer, you chew on plot twists, character quirks and how to justify having your heroine's love interest show up to see her when she is half way across the country from his home town. Of course he is going there for her, but you don't want her to know that yet. She isn't supposed to clue into how flipped out he is for her, because it isn't yet time for her to go home. Maybe he bought a tractor online and had to pick it up… does that make sense? And so, I digress. Normal souls think about picking up milk and their kid's hockey schedules, while your brain is plotting transgressions across an imaginary world. Your make believe thought processes may support your mother in law's opinion, that you are just a little bit crazy, but you know now, from talking and brainstorming with your writing group members, that in this circle of friends, you are pretty darn normal.
A good writing group becomes your own personal cheer squad. You let slip at the previous meeting, speaking quietly to the fiction mystery writer on your left, that you have a query letter out to an agent you met a conference last year, only to look up to discover the whole group is listening. At first you are terrified and embarrassed, your probable pending failure about to be the fodder for gossip, but that isn't how it is. As you look about the room, you see genuine smiles and nodding heads. These people are on your side. You can't pay people for this kind of support and now you have ten people wishing and praying for a positive response.
Then there is the list of predictable things; having a schedule to adhere to, meetings with dates to complete projects, homework to finish for writing exercises, learning how to read aloud in public, swapping chapters from your next manuscript with a partner from the group and meeting lifelong friends who in all likelihood, you wouldn't have met if you were walking any other path. You wouldn't have attended that writing conference or novel writing marathon without their encouragement. Not to mention the writing retreats and self or group enforced deadlines. They hold you to your writing wishes and dream them for you, just as you say a little prayer every time someone in your group enters a contest or sends their words out into the world.
Furthermore, as one member experiences success, other's become inspired. You would think there would be a bitterness to see another writer finish a major project, or to make a connection with a professional editor, but in this group, as one member wins a short story prize or receives a manuscript request or has a book launch, we all do our own version of a happy dance. A great writing group makes you thankful for them with every single word you write.
Oh, crap, I just got an email to inform me that my blog post is late… I gotta go…
The following two tabs change content below.
Donna Judy Curtin
Donna Curtin practices veterinary medicine in Bruce County, Ontario, close to her rural hobby farm where she lives with her husband and two children. As a compliment to her veterinary career, she aspires to become a published novelist. Animals play a large part in Dr. Curtin's writing as within her world, written or real, animals play important characters just as often as people.
Latest posts by Donna Judy Curtin (see all)