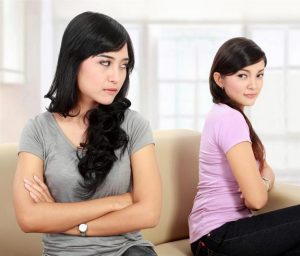 I began to write a memoir years ago, but found myself struggling and put the project away. Whenever I wrestled internally with thoughts and feelings, I would get the project out and add to it, thinking this was the stuff I needed to write down, scenes and all the drama involved that always made life – and books – so interesting. As a matter of fact, it was how I started writing to begin with!
I look at my old writing now and it is very much like venting. The only thing good about it is that it reminds me of the emotions I felt, now that I have let them go. I also realize where I went wrong in dealing with the matter and the person involved. This is the only point in time when a memoir is possible. When you can see things objectively.
A memoir needs to come from a place of acceptance. Otherwise it is a book of blame with no ending. Readers also want to know how you dealt with your issue and how it turned out in the end. They are quite likely going through the same thing! You have to admit your failings and mistakes in order to look human like the rest of your characters. There is good and bad in everyone.
A memoir needs to come from a place of compassion. Compassion for your character's faults and humanness. Even if your sister is still so very stubborn and won't talk to you. Your writing cannot all be angry. You'll have to write something that explores how you deal with her, or that you ARE dealing with her, or that you've accepted it for now, or that you have hope. Or not. But your writing should concentrate on you more than her. Your sister has remembered the same event in a different way – from HER perspective. She can write her own memoir! You can be really harsh with your own character, reveal all the ugly truths about yourself, but be kind to others.
I've also heard that you should get your characters permission to write about them. In case they get angry and take you to court! Some authors do, but the author Abby Mims has different advice. She said "Never show anyone something you've written about them, before or after publication." Her reasons make sense. They could alter the way you want to write about them, for the sake of soothing relations with them. A memoir is ultimately your recollection of events, your memories – and you have to make sure your writing is! You might not remember some events clearly enough, but just make sure you say you're relying on your memory.
Most writers would agree that you should only share your writing after all is complete. Once you've finished your memoir and before publication, Hope Edelman is one writer who chooses to let her family read the passages about them first. She asks for feedback, and sometimes, she says, it can lead to valuable conversation that can improve the work.
As I write my own memoir, I usually have a niggling going on in the back of my head. Oooo she's not going to like THAT! I say to myself… But I remind myself, it's MY story. If I felt like I wanted to strangle someone to make them pay, then that's what I'M feeling. Be prepared for repercussions afterward. Some family members will disown you, but sometimes the opposite happens and relations are improved.
There is one more thing about memoirs. Always write the truth. No one can argue with that no matter how they fight and deny and scratch and claw at you. The truth is the truth. According to you.
Be brave and write your memoir!
The following two tabs change content below.
Alison Hall
Alison has enjoyed a variety of occupations over the years. From exotic dancing to piano teaching, her experiences provide fertile ground. She has much to write about and has discovered a passion for story-telling. Alison participates in the Muskoka Novel Marathon and was awarded runner-up for the adult fiction category. She's also won two awards for her short stories. While short stories are her forte, she hopes to complete a full length novel someday.
Latest posts by Alison Hall (see all)