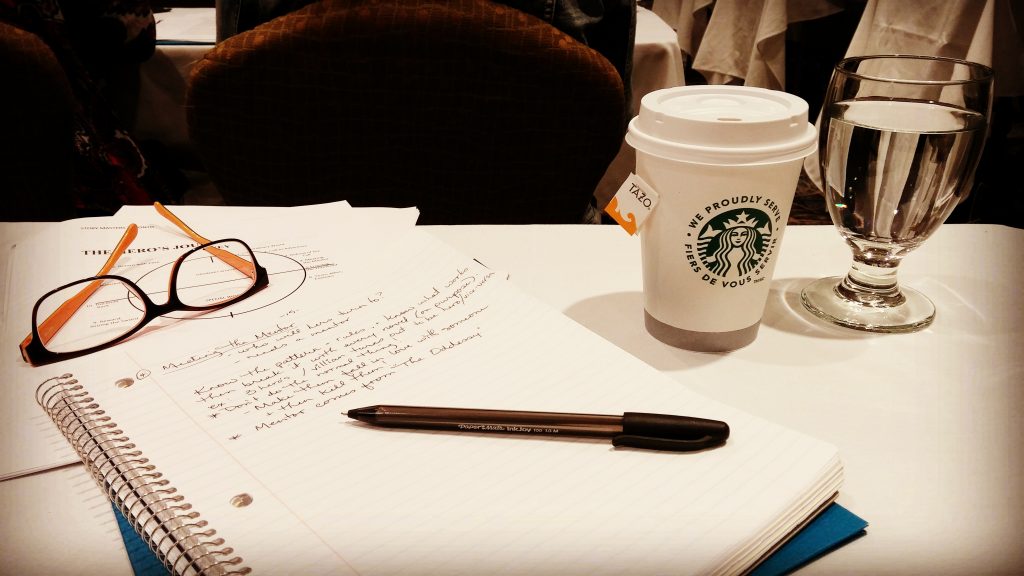 Happy Mother's Day to all the women who are moms, who want to be moms and who refuse to be moms. Yesterday was a day for love, as we all have or had an amazing woman as a mother, and we all should've celebrated with cake, while we remembered the love they shared with us.
This year for Mother's Day, I was a selfish mom.
I bought myself a present. One I didn't want to share with anyone, but me:
Alone time, away from the family to do this…
I signed up for the Story Masters Writing Conference in Toronto that stretched over the entire Mother's Day weekend, spending four intensive days with three rockstar writing-industry professionals. When I signed up, I had no idea of what to expect out of the conference. Each writing conference is quite different in regards to whether it is concentrating on learning the craft, or allowing you to pitch your novel to agents and editors, or giving you a chance to speak to the presenters one-on-one, or just to network with other like-minded writers and authors, published and unpublished, while brainstorming ideas over a meal.
Some conferences are over-priced and you walk away wondering why you went and others are like the one I attended this weekend… ABSO-FREAKING-LUTELY FANTASTIC and worth every single US dollar I spent. Not only did I learn something—make that multiple somethings each and every day—I got to rub elbows with the great ones, ask questions, eat lunch with them, and tell them all about my Ottawa Senators (none of them are NHL fans. Sad, but true). I also asked for a photo, because in my eyes, they really are rockstars and I needed proof that I was learning great things from them!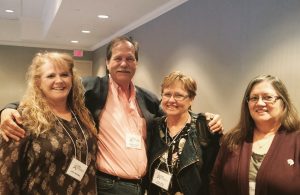 First day, I spent 9-hours listening to Christopher Vogler, a Hollywood development executive best known for his writing guide for screenwriters, The Writer's Journey: Mythic Structure for Writers. Vogler studied filmmaking and has worked for Disney Studios, Fox 2000 Pictures and Warner Bros. in the development department. He teaches his techniques all over the world, leading Master Classes. I took 22 pages of written notes on story structure in both the ordinary world and special worlds. We analyzed fairy tales and played the what-if game, and the most memorable moment was when people were blown away with the ending of the Brothers Grimm's tale of Rumpelstiltskin. I've never heard so many people gasp at the same time before, followed by loud evil laughs.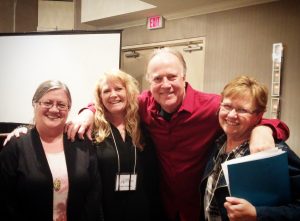 Second day consisted of 9-hours with James Scott Bell, an award-winning thriller author. Jim also writes short fiction, nonfiction and serves as a fiction writer for Writer's Digest Magazine. I filled 30 pages with writing exercises and diagrams while Jim entertained us with short film clips demonstrating his theory on the Lock System, pre-story psychology, the transformation of characters, the mirror moment and writing your novel from the middle. He taught us how to find the edge and how to make it ultimately unforgettable. Honestly, I was completely surprised during the discussion of the "middle", and was thankful for all the examples shown to us, because I don't think I would have believed him otherwise. I have ordered his book, Write Your Novel From the Middle and want to read it as soon as it arrives.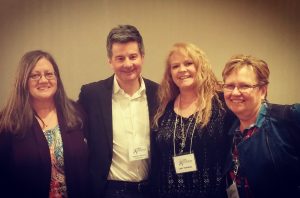 Third day was spent with the legendary Donald Maass, President of the Donald Maass Literary Agency in New York, plus author of many books on writing in both fiction and nonfiction. Don showed us how to explore our stories and characters to create unforgettable tales. His writing exercises took you to places that you had no idea where you were going. He talked fast, and my hand was cramping from trying to write at the speed of light. Honestly, I think I missed almost every other sentence, BUT I still understood the power of his words. He explained how to give your characters story arcs that last through one novel, into a sequel, trilogy and multiple series. He described the inner journey like I've never heard it explained before. My favourite information was pieces from his newest book, called The Emotional Craft of Fiction. It is all about how to handle the emotions in your novel. Don pulled from us the 3rd level emotions, taking us to a place readers don't expect you to go, plus he surprised us with an easy way to find your intriguing first sentence, that will turn your novel into a fast-paced page-turner. I have 33 pages of amazing new information worth a million dollars to me, plus, Don encouraged us to submit to his agency after we made a few rewrites after taking this workshop.
Fourth day was a panel of all three Story Masters discussing the detailed break-down of the novel To Kill A Mockingbird, chapter by chapter. I decided to skip this, so I could come home and spend some time with my family (see, I'm not selfish all the time). Plus, I felt my head was about to explode with all the new and exciting information I had acquired over the weekend.
" What the three tenors are to music, these guys are to story. "
— Fred Campagnoli
My advice to writers and authors, published or not, is the best way to take your stories from 'meh to amazing' and from 'mid-list to top of the heap', is to learn your writing craft from the Masters. There are some upcoming workshops in the United States (sorry, the one this past weekend was the only Canadian appearance) but you can find other workshops at Free-Expressions, or visit the Masters websites for additional information (links above). Thank you to Jenny Madore and Dawn Riddoch for bringing these amazing Masters to Toronto. I'm extremely thankful.
Everyone needs a chance to unplug, unwind and fully immerse yourself into that novel you've always wanted to write, you know the one that will be the next bestseller? Yeah, that one. Invest in your story and learn how to tell it so people will fall in love with it and tell all their friends to read it too. If you ever get the chance to attend a workshop or a conference with one of these Masters as the speaker, do it! It will be well worth being selfish for a few days. I highly recommend it. Now, equipped with all the answers, I will go forth and write something amazing, as should you.
I'll leave you with this: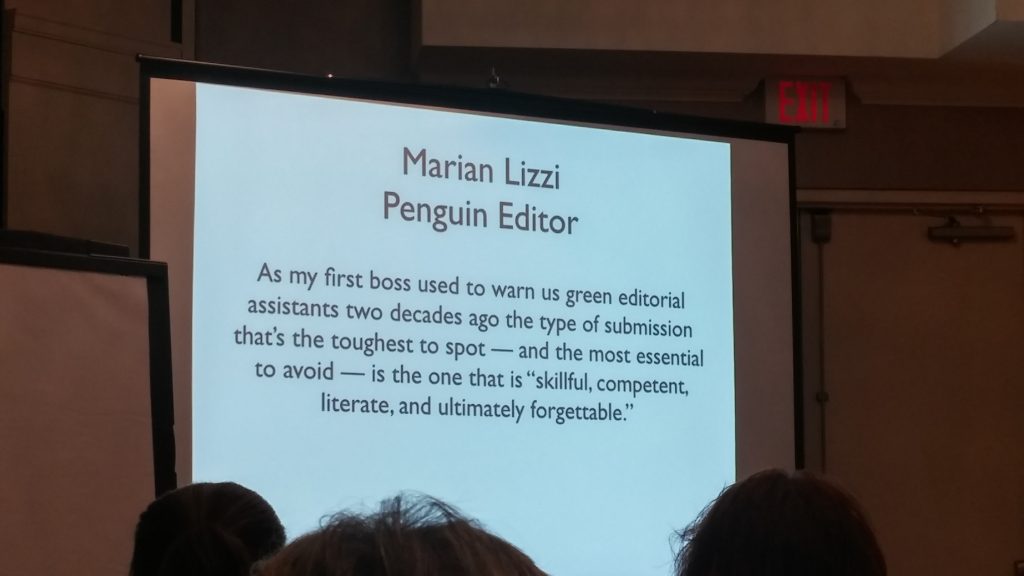 The following two tabs change content below.
Lori Twining writes both fiction and nonfiction, with her stories winning awards in literary competition and appearing in several anthologies. She's an active member of many writing groups: International Thriller Writers, Crime Writers of Canada, Romance Writers of America, Toronto Romance Writers, Writers' Community of Simcoe County and Ascribe Writers. She's a lover of books, sports and bird watching, and a hater of slithering reptiles and beady-eyed rodents. www.lvtwriter.com; Twitter @Lori_Twining.
Latest posts by Lori Twining (see all)