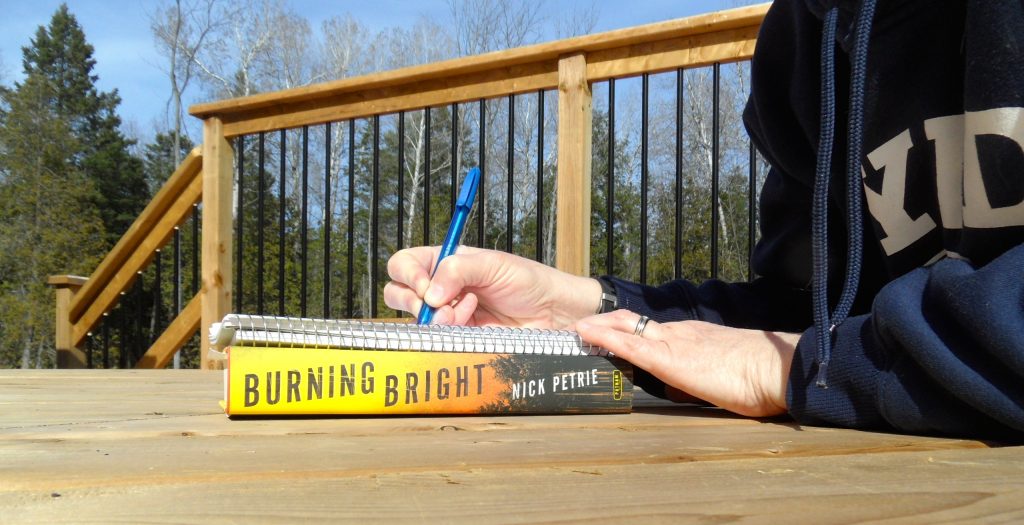 As writers, our job is to create stories. Unique stories. It doesn't matter whether they take shape inside poems, short stories or novels, because either way, we are still developing distinctive characters and a plotline. We are telling a story from beginning to end. The question is, how do you come up with the uniqueness of the story, when there are already billions of stories in existence. How will your story stand out from the rest? It may not be that unique after all. Or is it?
Can two writers tell the exact same story? No, I don't think so. They may have similar story lines and they both might be about vampires and clowns, but your words and their words will be completely different, because everyone has their own voice and their own way of telling a story. The quickest way to understand what I mean by a "writer's voice", is to read other books and discover the distinct voices of the authors. Some voices are loud and clear, and their personalities are front and centre in the story. When you are reading the story, you might be able to recognize the unique phrases the author uses, or the way the characters react to things. The author of the story adds their own thoughts, feelings, fears and passions into every word they write. You can hear their attitude rising off the page. Your writer's voice could be described as using your original thoughts and words to express yourself. You also need have to have the courage to use those words in order to come across to the reader as having a different voice. A unique voice. A new voice.
As writers, we all need to find our own voice.
"Read, read, read. Read everything—trash, classics, good and bad, and see how they do it. Just like a carpenter who works as an apprentice and studies the master. Read! You'll absorb it." ~ William Faulkner
As readers, we read the stories the writer has envisioned in their mind. We get caught up in all the excitement and the adventure of these amazing characters. Sometimes, we stay up way, way past our bedtimes reading other people's stories, when we should be writing our own, right? Go ahead and confess, because I know it's true. I do it too. I read too much. Is there really such a thing as reading too much?
Reading and writing should be two of the biggest activities in a writer's life. Finding a happy balance between the two of them can be the biggest obstacle towards publishing your bestseller. If you are reading too much, that means you are not writing as much as you should be, and therefore your bestseller will NEVER be released. It is a vicious circle. How do I know this? I'm speaking from experience.
My confessions:
I read. OFTEN. Every single day. I sandwich working for someone else in between my reading time, morning, noon and night.
I read books in every genre (thrillers, romance, westerns, science-fiction, classics, magazines, post cards, cereal boxes, tattoos… there is nothing I won't read).
I spend more time reading other people's stories, than writing my own stories, even though I call myself a writer.
I get inspired and motivated by reading other people's stories. (All of them: the good, the bad and even, the ugly).
I hear voices. I love hearing the unique voices I find in every novel I read, but some are better than others, and they speak to me.
I'm jealous of the people who have found their voice. I'm still working on mine, but I seem to be lost on a curvy rattlesnake path, making it hard to locate and use it.
My brain works in weird and mysterious ways.
Yes, that last one is interesting… I said my brain works in weird and mysterious ways. Let me try to explain how my writer's brain connects things that really have no connection whatsoever, but I still manage to make it happen.
This morning, I opened the prologue of a new Peter Ash novel (Burning Bright by Nick Petrie) and I didn't even make it to the end of page three, before my mind wandered off to something else, leaving the storyline I was reading. Not that Petrie's story was boring… no, no, no. It was the complete opposite. I loved where the story was headed and I loved the strong female character that found herself in trouble in the first few pages. Seriously, the story was already fantastic and Petrie had my complete attention, but it was one of the small phrases that interested me: "her mother was dead", "planning and surviving the memorial service" or maybe it was just the one word "classified" that sent my mind reeling to another place. A place where my fictional character in my current WIP (work-in-progress) was standing in the same scene with Petrie's character, June. I visualized them going to the same funeral, standing in the identical graveyard, both on high alert for bad guys dressed in black fitted suits, wearing aviator sunglasses, carrying concealed weapons, waiting to kidnap the two girls.
The weird thing with this scenario in the book I was reading, June wasn't going to the funeral, she had already attended the funeral… it was only the mere mention of planning and surviving her mother's memorial service that had me gazing off and watching my own screenplay come to life on the big screen. Before I realized what I was doing, I had dropped Petrie's book into my lap, grabbed a pen and a notebook and I was writing a new scene at the cemetery for my WIP. An emotional scene with lots of fear. It was my fear being pushed into my character. Fear of being the next person taking a bullet in the head and being buried six-feet under.
Weird, eh?
One small phrase from another author sent my brain into overdrive. It had me motivated to write something new and it inspired me to write a scene that I never would have attempted, if I hadn't been slurping coffee and reading my new novel, when I should've been writing my own. This is what I mean, when I say I'm under the weird influence of other people's writing. It's not like I'm stealing anything. I just let my mind wander to a new place while reading the words by another talented artist (thanks to Nicholas Petrie, this time).
So, what does this have to do with finding your own voice? Well, finding your voice isn't something you can study from a book. You have to discover it, by writing many, many words… words that come from inside you. Words coming straight from your heart directly to the page. You have to let go of your trying-to-be-literary self, or your trying-to-be-intelligent self, or your trying-to-be-the-funniest-girl-in-the-room self, or your trying-to-get-it-right-the-first-time self and just be YOU. Reach down and pull out some emotions and fears that will scare you. Let yourself go and free-write whatever comes to mind. This is easiest when you allow yourself to do what I did above. Start reading a novel, visualize your current character right there watching the scene unfold, what would they do? Where would they go? Only you know the answer. Tell it as if you are speaking to me in the coffee shop. Tell me in your words. Find your voice. Find your story.
Remember, reading is extremely important to a writer, but sometimes the balance between writing and reading finds itself and over-rides what you had planned for your day. Allow the influences of other authors to infiltrate into your mind and come shooting out your dancing fingers, as they fly across your keyboard. Allow your voice to find the way to the page. That is what your reader wants… they want the real YOU! And, they probably want to read your bestseller too, so get writing.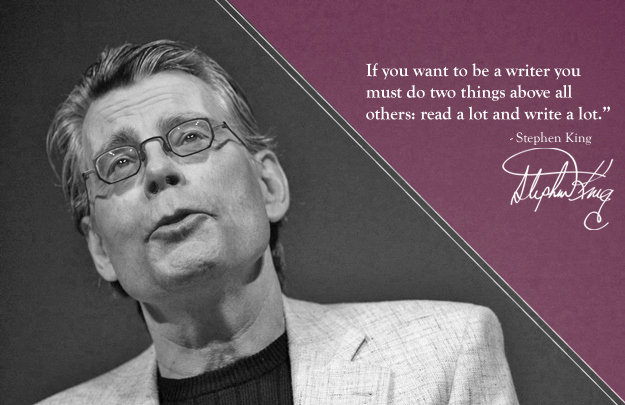 The following two tabs change content below.
Lori Twining writes both fiction and nonfiction, with her stories winning awards in literary competition and appearing in several anthologies. She's an active member of many writing groups: International Thriller Writers, Crime Writers of Canada, Romance Writers of America, Toronto Romance Writers, Writers' Community of Simcoe County and Ascribe Writers. She's a lover of books, sports and bird watching, and a hater of slithering reptiles and beady-eyed rodents. www.lvtwriter.com; Twitter @Lori_Twining.
Latest posts by Lori Twining (see all)